Three and a half years ago, we relocated our lives to Seattle from our longtime home in Texas. When we left, we saw moving to Seattle as an opportunity to live in a city whose culture and values were more in line with ours, and while that has proven to be true, there is much more that we have learned.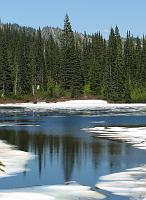 Moving here was about more than just where we lived. Looking back on it now, it was our way to express our individuality and to make a change in our life to prove to ourselves that we could do this. I hope that the challenge of moving here inspires us to dream bigger in the future.
In moving here we benefited from the discovery and exploration of moving here as much as the things we like about the city itself. We're different, and I believe better, people than we would've been if we had not moved here. We have become wiser and more independent by moving here and figuring out more things on our own as our understanding of the world has been expanded. Seattle also seems to have nurtured our desire to live a healthy and sustainable lifestyle, something that can be done anywhere, but that may be more challenging in other parts of the country.
However, I've learned that Seattle (or any city) isn't for everybody. I've met many people here who love the city and are happy to have moved here. I've also listened to people who don't live here and are happy with where they do live, some of whom used to live here and didn't like it. Seattle is great if it fits you, and is a good place for us.
Your city is as good as you make it, in a way; it's not a key to happiness, but it is an environment that shapes you and that you can shape. For us, Seattle has been wonderful, and there's nowhere in the country I'd rather live.