Back in 2006, we first had the idea of moving away from our longtime home area in Texas and little did we know how that idea would change our lives. We chose Seattle from cities across the country that we thought would fit us best and visited it that year. Our visit only persuaded us further that the Pacific Northwest was the right place for us and we worked together to realize our goal of moving here.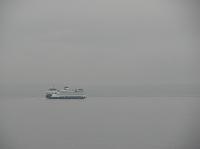 We
started this blog
to share our plans and after months of job searching, researching, and planning, we finally actually moved - driving 2,600 miles in a week. This time of moving and the following months exploring Seattle were the most exciting time of our lives so far. There was so much new for us to experience and discover.
While the process of moving to Seattle is no longer fresh on our minds, we are still benefiting from our decision to move here. There have been some sacrifices and challenges along the way, but we have settled into the lifestyles we've wanted to establish for ourselves in a city that we love.
We are formally concluding this chapter in our lives with this, the 1,000th post, and looking to challenges ahead. We are leaving this blog as a reference and inspiration to all those who share the dream we have realized.